The right orthotic insoles can mitigate plantar fasciitis pain significantly and fix wrong foot alignment while walking or running on any kind of terrains. Your orthotic inserts should be matched accurately to the contours of the bottom of your feet for firm support without losing flexibility. The orthotics should also be biomechanically designed so that it can ensure maximum support without compromising any anatomical correction. While looking to buy your next orthotics, never forget to check the designs and materials. Furthermore, comfort is another crucial issue that you must emphasize on. One of the questions that we've been asked many times is "should I use hard or soft orthotics for plantar fasciitis?" So let's put a few moments on that.
Hard or soft orthotics for plantar fasciitis?
Well, it's typically a less relevant question to ask, we've noticed that both carrie almost the same value. But it widely depends on the sufferers need. If you need strong control on your feet then hard orthotics help most, on the other hand, soft orthotics are great for firm support and flexibility. But in some cases, hard orthotic inserts hurt a little bit. So it's all about your need and comfort. We suggest realizing your need and then come to buy new orthotic insoles.
What to look for before buying any orthotic insoles for plantar fasciitis?
Before you finally purchase your next orthotics, there are some facts that you should care about. Such as-
Deep heel cup
A deep heel cup underneath your heel bone helps a lot to absorb the shocks and reduce the additional stress while walking or running on hard surfaces. The deep heel cup also ensures natural foot alignment and helps to stabilize the foot, especially, during heavy sports activities. In this case, a great pair of shoes play a vital role. So before buying any hard or soft orthotic insoles for plantar fasciitis, check whether the heel cup is deep or not.
Excellent cushioning
A good orthotic for plantar fasciitis should have a layer of resilient foam, cushioning pads as well. A properly cushioned orthotic helps to absorb shocks as well as increase comfort. The podiatrists always suggest orthotic inserts with EVA cushioned foam layer for extreme resiliency. If you are suffering from arch pain then cushioning orthotic is more than important.
Fit and comfort
If the orthotic insole is engineered with all the latest technologies as well as features but doesn't fit well with your feet, eventually you don't feel comfortable, does that worth of buying? Definitely not, that's why, we suggest checking fit and comfort before you purchase the best over the counter orthotics for plantar fasciitis.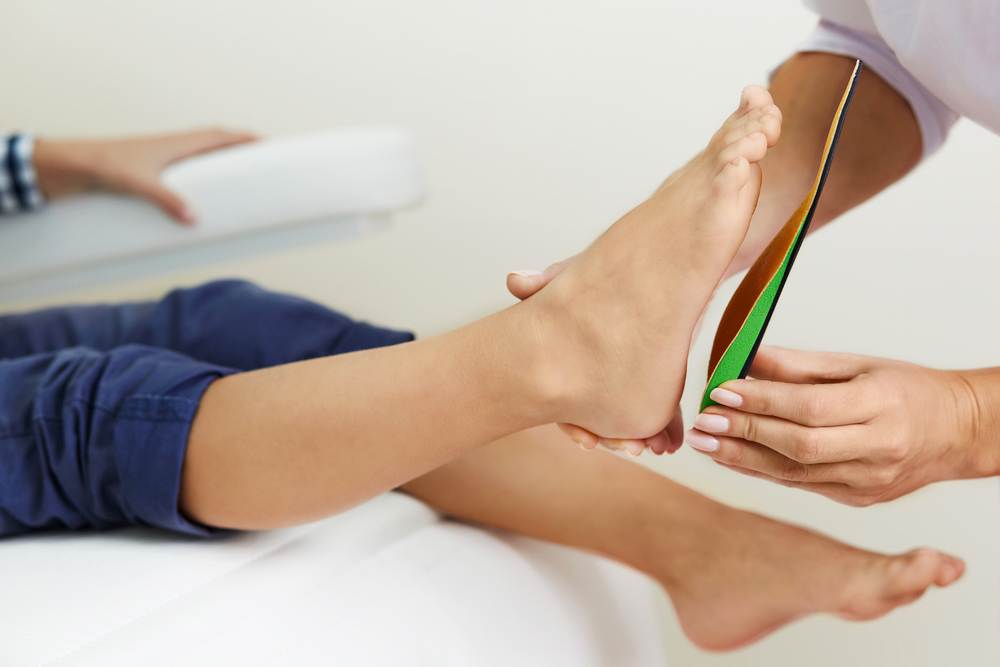 Our recommendations
We've done a bit of research on orthotic insoles for plantar fasciitis, prescribed and custom orthotics are always better for foot pain sufferers. Some semi-custom orthotics also worths of buying. So if you can invest in custom orthotics that's a really good option but if you can't then you can go with tread labs and dr. scholls insoles. Tread labs and dr. scholls orthotic insoles offer some amazing features that you can firmly rely on. From comfortingfootwear.com you can know more details on insoles.
Shoes recommendation
While suffering from plantar fasciitis, you need to be more careful about the pair of shoes you wear. Most of the plantar fasciitis sufferers gradually go to severe condition (chronic plantar fasciitis) just for using non-supportive sneakers. The best plantar fasciitis shoes don't even need any additional orthotic inserts, as they are built in support and comfort. Click here to read more about plantar fasciitis shoes. In a nutshell, if your sneakers are not comfy and supportive enough then the best orthotics for plantar fasciitis is just valueless. You must ensure both.
If you have any queries or suggestions, never forget to leave a comment below. We really love to hear from you. Thank you!